Born in County Kilkenny, Ireland, Darren Holden is a very versatile and talented performer. As well as being an accomplished musician, with an exceptional vocal range, he is also a prolific songwriter. His wonderful interpretation of lyrics, together with an ability to perform in so many genres of music, continues to win him praise from audiences wherever he performs around the world. Having put together his first band 'Wanted' at the age of 16, they extensively toured the UK, Europe, and the US, developing an excellent reputation for their country-rock style. When they disbanded, Darren turned his concentration to his songwriting, twice competing in 'Irish Song For Europe'. In coming a close second on both occasions, he was invited to perform in Finland, Sweden, Greece, Los Angeles, Kiev, Kazakhstan and Cairo, winning several prizes and composing awards in various competitions.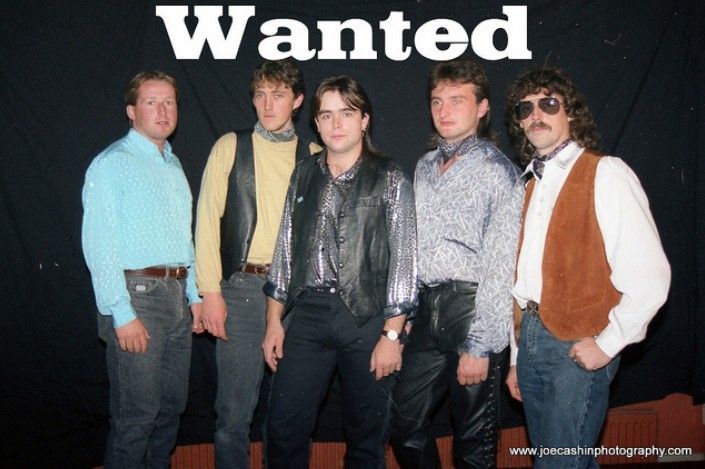 Darren's early career saw him in much demand supporting many artists such as Boyzone, The Backstreet Boys, East 17, Paul Young, Bonnie Tyler, Peter Andre, and Belinda Carlisle, on major tours. He also had top 20 hits in Ireland with cover versions of More Than I Can Say and Don't Give Up On Us, with his own composition, After Tonight, reaching the top 10. During this time, he worked with producer Ray Hedges (Take That, Boyzone, B*Witched,Towers Of London). As his passion for songwriting continued, he also got the opportunity to work with country music legend Rodney Crowell on a song for the Celtic Harmony Festival, as well as collaborating with R'n'B artist Montell Jordan and Lindy Robbins.
Darren's next career break took him to America where he was cast as the lead vocalist in Riverdance, performing initially on Broadway before taking the show on a 3 year tour of the US and in to Europe. As his contract with Riverdance came to an end, with hardly time to draw breath, he successfully auditioned as the lead vocalist/pianist in the Tony Award-winning hit Billy Joel/Twyla Tharp musical Movin' Out. This saw him once again performing on Broadway, before embarking on another extensive 3 year tour of the US, Canada and Tokyo. The tour was a major success, breaking all previous box office records in many cities in the first year. Darren was ever present as lead 'Pianoman' on the original US tour, from Jan 2004, until the production closed in Birmingham Alabama in Jan 2007. This gained him a huge fan base for both his interpretation of the Billy Joel back catalogue, and his own music. He also became a regular face on American Prime Time TV, clocking up more than 500 appearances on CBS, FOX, NBC and ABC. His natural ability in front of the camera charmed both presenters and the millions of viewers, as he shared his amusing experiences and treated them to his amazing rendition's of the Billy Joel classics.
Darren has released 3 solo albums, each in a different genre of music. His debut solo album, Suddenly, a pop album of original and cover songs, was released in Ireland at the end of 1998. The album includes his 2 top 20 hits and the top 10 After Tonight, and gained him 'Album of the Week' status on the national Irish music radio station 2FM. While in New York with Riverdance, Darren recorded his second album Live and Learn. This by contrast is a collection of original traditional/contemporary country songs from recording sessions in both New York and Nashville. Released in the US in 2002, the album produced three top 30 airplay hits, with Wherever You Are, hitting the Top 20. This success gained Darren much deserved industry recognition and he was subsequently nominated in the 'Best Country Male Artist' category for the 2004 New Music Weekly Awards in Los Angeles. In November 2005 Darren released Through Hell and High Water, dedicated to the victims of Hurricane Katrina. It became one of the most downloaded songs of the year in the US, gaining him much praise for the touching lyrics, and heartfelt message, from fans of all ages and backgrounds. The song is included on Darren's latest album, Roadworks, released in August 2006. This album has a fine blend of beautiful ballads and rock songs and is the result of two years of writing and recording while on the road touring with Movin' Out. It features all original material co-written by Darren with other Movin' Out band members and Billy Joel's guitarist Tommy Byrnes.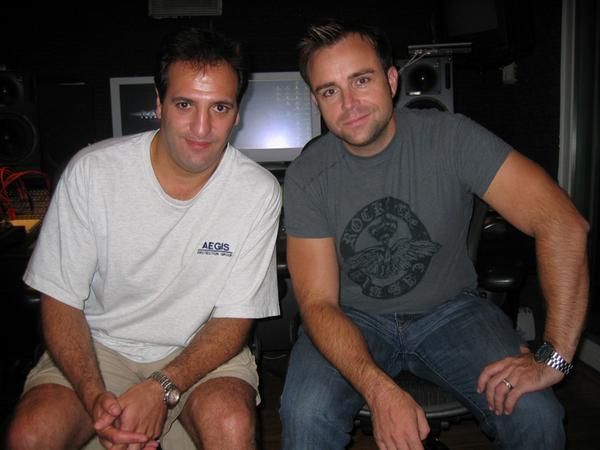 Despite a heavy touring schedule, Darren still had the opportunity to progress other avenues of his career, appearing in concert at both The Cutting Room in New York City and the famed Whisky A Go-Go in Los Angeles. This gave him the chance to showcase some of his original songs backed by members of the Movin' Out band. He has also regularly performed with the New York State of Mind band which features the Billy Joel band, with Darren taking the place of the main man on piano and lead vocals. The group perform at major corporate events in the US and often feature guest appearances from world renowned musicians.
Darren has become a favorite at sporting events for his phenomenal rendition of the US National Anthem. He has performed the Anthem for an estimated 1.5 million people, the largest audience being 90,000 at the San Diego Charger's V Pittsburgh Steeler's NFL game in October 2006. His performance of both the US and Canadian Anthems before the Maple Leaf's took on Sacramento in Toronto, was broadcast to a TV audience of over of 12 million viewers. Darren has also performed for President and Mrs. Bush and other dignitaries at the Annual White House Christmas Pageant of Peace and Tree Lighting Ceremony in Washington, DC.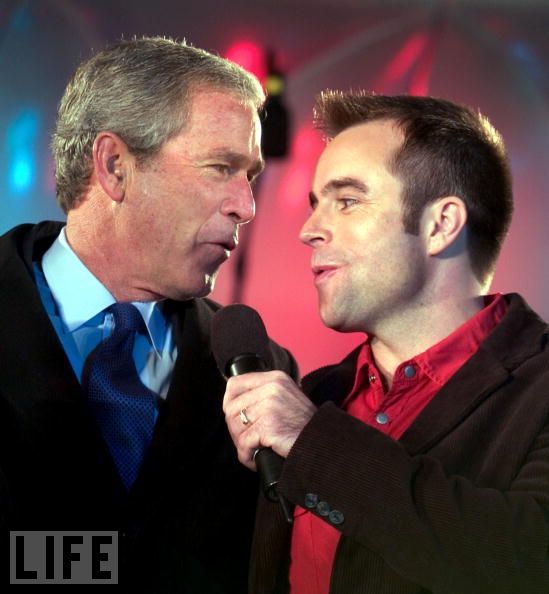 In June 2007, Darren was invited to be a member of brand new Irish group, The High Kings, along with Brian Dunphy, Finbarr Clancy, and Martin Furey. Their debut album was produced by David Downes (Riverdance, Celtic Woman) and the live concert DVD, recorded over 2 nights at Ardmore Studios Dublin, was directed by Declan Lowney (Celtic Woman) and produced by Ned O Hanlon (U2). Both were released in the US on the EMI MANHATTAN record label on February 28th 2008. Within 3 weeks of release, the album broke into the Billboard Top 200 at No. 154, and went to No. 2 on both the Billboard World Chart, and Billboard's Heatseekers, as the week's highest gainer! The group made their debut US TV appearance in Chicago on Jan 12th and went on to make appearances on The KTLA morning show, The Today Show on NBC, The View on ABC, and countless PBS stations across the US.
The High Kings gained fans in their thousands as they toured the US with Celtic Woman in April and May 2008. They returned home to Ireland in June for their own sold out Irish tour, performing to over 30,000 people with a fantastic response from both the fans and the critics. It was then back to America to prepare for their headlining tour of the US. They made a whistle stop return to Ireland on Sept 7th to perform Fields of Glory at the All Ireland hurling final, in front of 82,000 sports fanatics, before heading back across the pond to kick off the tour on Sept 9th in Baltimore. The US tour stopped off in many cities, including Boston, Chicago, Dallas and Orlando.
In October, they returned home to Ireland to embark on a second 'sold out' 23 date Irish tour, receiving a fantastic reaction from audiences at every show. At the end of their 3rd sold out date in Dublin, at the Olympia Theatre, they were presented with Platinum disc's to mark sales of over 20,000 for both their CD and DVD.
The full production show with the band was a huge success both sides of the Atlantic, but March 2009 saw a change in format as they presented audiences with their new 'stripped bare' show during a fantastic 5 night run at The Olympia Theatre in Dublin. The new show was an overwhelming success, with the group playing all their own instruments and Darren playing accordion and mandolin professionally for the first time. As they have taken the show on the road, performing at various theatres and festivals around Ireland, they continue to be met by thunderous applause from sell out audiences at every venue. The group were thrilled to have been nominated as Best Newcomer and Best Folk Group at the IMA awards in Castlebar, and received a huge response from the crowd when they picked up both awards. They were signed to Universal Ireland and released their second album, Memory Lane in February 2010. After a successful sell out Irish tour the album went platinum in June, just 4 months after release.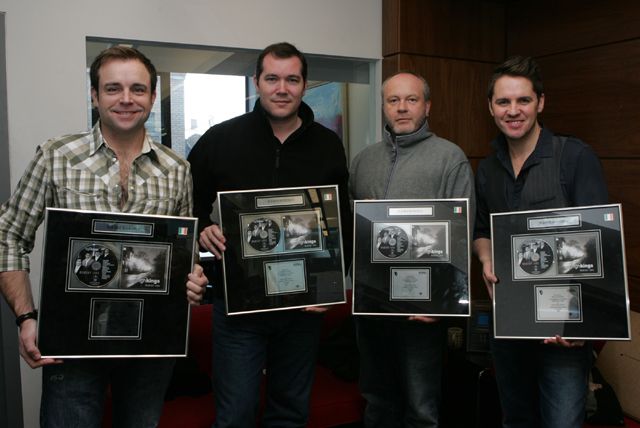 During the summer, The High Kings performed at a number of Irish festivals, including Europe's biggest music festival, Oxegen, where they went down a storm in front of 4000 fans of all ages. They also had a two week residency at the INEC in Killarney. In August, they were invited back to America where they performed at the Irish Festival of Minnesota to start their six show mini tour, including venues in Chicago and NYC. They returned in September to headline the final two days of the 20th Irish Music Festival of New England in Canton MA. They finished 2010 with a winter tour of Ireland, which again sold out at most venues. The Memory Lane album is being released in the US on the 8 March 2011 and The High Kings will be in the US throughout March undertaking a 25 dates tour.
Performing with The High Kings is keeping Darren very busy, but whenever he get the opportunity, he is still continuing with his songwriting, collaborating with a number of songwriters, keen to work with him. He has also been very active supporting a number of children's charities, including undertaking a trek to Machu Picchu in aid of Irish Autism Action in September 2009. In October 2010 he set of to Tanzania, with a number of other Irish celebrities, where they took on the Kilimanjaro Challenge and climbed the great peak. The climb was for the benefit of the sick children of Our Lady's Children's Hospital in Crumlin and the National Children's Research Centre.